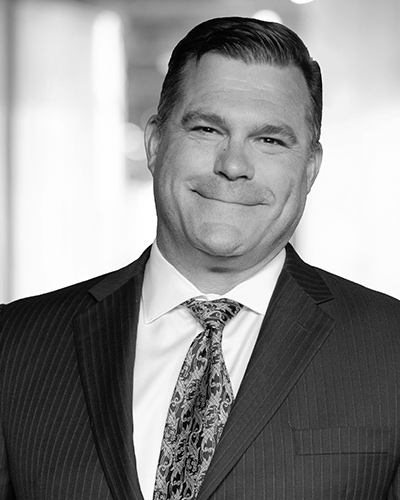 Darren Leavitt
Portfolio Manager & Sr. Market Analyst, Foundations Investment Advisors
Darren has been working in the financial markets for over 20 years, primarily as a buy-side institutional investor. He has provided multiple investment solutions to clients utilizing his extensive knowledge of the public and private global markets. Darren has created growth-oriented equity portfolios, fundamental tactical asset allocation models, passive asset allocation models, and developed quantitative strategy solutions for clients. Throughout his career, Darren had held a variety of senior positions including Chief Investment Officer, Chief Financial Officer, Portfolio Manager, Senior Analyst, Senior Trader, and Financial Advisor.
Darren received his BS in Finance from DePaul University and an MS in Financial Markets and Trading from the Illinois Institute of Technology. Darren is a CFA charter holder and is a member of the CFA Society of San Francisco. He has also been a member of both the San Francisco and Chicago Security Traders Associations.
Outside of work, Darren enjoys spending time with his two sons, Cole and Declan. He is an avid Thoroughbred racing fan. His other interests include art, golf, travel, and cooking.

Alloy Wealth Holdings, LLC - DBA Alloy Investment Management is a state registered investment adviser based in North Carolina and only conducts business in states where it is properly registered or is excluded from registration requirements. Registration is not an endorsement of the firm by securities regulators and does not mean the adviser has achieved a specific level of skill or ability. Opinions expressed are subject to change without notice and are not intended as investment advice or to predict future performance. Past performance does not guarantee future results. Consult your financial professional before making any investment decision.
The information we provide regarding tax minimization planning is not intended to, and cannot, be used by anyone to avoid paying federal, state, or local municipalities, taxes, or penalties. You should seek advice based on your particular circumstances from an independent tax advisor as tax laws are subject to interpretation, legislative change, and unique to every specific taxpayer's particular set of facts and circumstances.
Annuity guarantees rely on the financial strength and claims-paying ability of the issuing insurer. Any comments regarding safe and secure investments, and guaranteed income streams refer only to fixed insurance products. They do not refer, in any way to securities or investment advisory products. Fixed insurance and annuity product guarantees are subject to the claims‐paying ability of the issuing company and are not offered by Alloy Wealth Holdings LLC - DBA Alloy Investment Management.
Copyright 2020 | All Rights Reserved