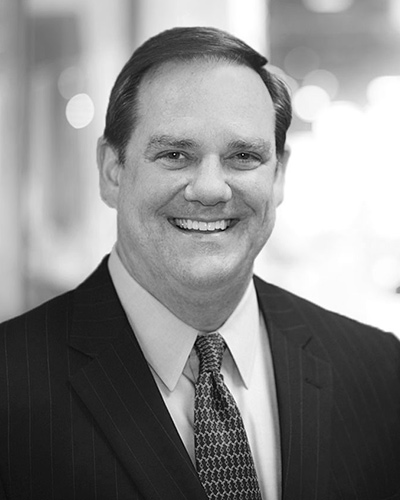 David Young
Chief Investment Officer, Foundations Investment Advisors
Chief Investment Officer David Young has provided investment strategy, portfolio management, and asset allocation for many of the largest and most sophisticated institutional and private investors across the globe. During his 26 years of investment experience, he served as the executive vice president of Pacific Investment Management Company (PIMCO) for fourteen years, retiring in 2008 to pursue teaching opportunities at the Paul Merage School of Business in Irvine, California. As a professor, he currently teaches finance and investment courses there and at the Financial Times Knowledge Programs in the UK, along with CFA exam preparation courses sponsored by CFA societies in California and abroad. From 1999 to 2006, David also served as head of the PIMCO account management group in London, where he built a team of investment professionals managing approximately $50 billion in assets across the UK, Europe, the Middle East, and Africa.
David holds the chartered financial analyst (CFA) designation from the CFA Institute, considered by many to be the most difficult test on Wall Street. He also earned an MBA with a concentration in finance from the Paul Merage School of Business, with degrees in economics and political science from the University of California, Irvine. He sits on several non-profit investment committees and boards, including the county-organized health system, CalOptima, serving residents of Orange County, California.

Alloy Wealth Holdings, LLC - DBA Alloy Investment Management is a state registered investment adviser based in North Carolina and only conducts business in states where it is properly registered or is excluded from registration requirements. Registration is not an endorsement of the firm by securities regulators and does not mean the adviser has achieved a specific level of skill or ability. Opinions expressed are subject to change without notice and are not intended as investment advice or to predict future performance. Past performance does not guarantee future results. Consult your financial professional before making any investment decision.
The information we provide regarding tax minimization planning is not intended to, and cannot, be used by anyone to avoid paying federal, state, or local municipalities, taxes, or penalties. You should seek advice based on your particular circumstances from an independent tax advisor as tax laws are subject to interpretation, legislative change, and unique to every specific taxpayer's particular set of facts and circumstances.
Annuity guarantees rely on the financial strength and claims-paying ability of the issuing insurer. Any comments regarding safe and secure investments, and guaranteed income streams refer only to fixed insurance products. They do not refer, in any way to securities or investment advisory products. Fixed insurance and annuity product guarantees are subject to the claims‐paying ability of the issuing company and are not offered by Alloy Wealth Holdings LLC - DBA Alloy Investment Management.
Copyright 2020 | All Rights Reserved