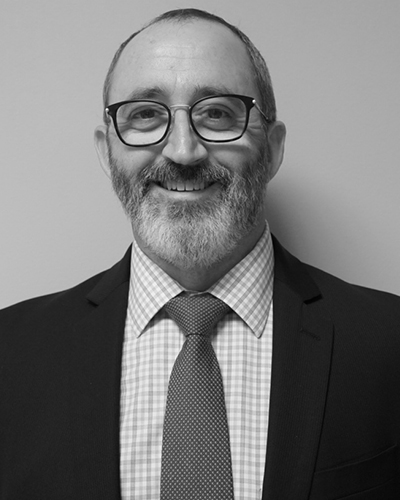 Jaime Facchino
Investment Advisor Representative
Jaime Facchino has been working in the financial services industry since 2003, helping his clients to meet goals they might otherwise fail to meet. An investment advisor representative held to the fiduciary standard, he takes great pride in his ability to manage one of the most important parts of a person's life with integrity, wisdom, and care. Every day he meets with people to assess their overall financial picture, understand their needs, and develop a financial plan that they can execute with certainty, not luck.
A graduate of The Citadel, South Carolina's premier military college focused on academic and leadership excellence, Jaime earned his Bachelor of Arts in mathematics with an emphasis on business administration. He entered the financial services industry because of a deep curiosity and passion for all things investing. After working as a financial advisor at Wells Fargo for over a decade, he served a short stint at the Union Bank of Switzerland (USB) before heading over to Charles Schwab, spending another five years there. In 2021, he joined the independent investing firm Alloy Wealth where he is now free to choose from among a wider selection of investment products and services to help people better prepare for retirement. He continues his passion to serve the residents of North Carolina, helping them not only achieve their goals but exceed them, always putting their needs and objectives first.
When not working to understand his clients and their situations, Jaime can be found with his three sons. As a single parent and father, he enjoys their family evenings together, especially when they are out camping or roller skating.

Insurance services offered through Alloy Wealth Management Inc. Investment advisory services offer through Alloy Wealth Holdings LLC dba Alloy Investment Management. Alloy Wealth Management Inc and Alloy Wealth Holdings LLC dba Alloy Investment Management are affiliated by common ownership. Alloy Wealth Holdings, LLC - DBA Alloy Investment Management is a state registered investment adviser in South Carolina and North Carolina, and only conducts business in states where it is properly registered or is excluded from registration requirements. Registration is not an endorsement of the firm by securities regulators and does not mean the adviser has achieved a specific level of skill or ability. Opinions expressed are subject to change without notice and are not intended as investment advice or to predict future performance. Past performance does not guarantee future results. Consult your financial professional before making any investment decision.
The information we provide regarding tax minimization planning is not intended to, and cannot, be used by anyone to avoid paying federal, state, or local municipalities, taxes, or penalties. You should seek advice based on your particular circumstances from an independent tax advisor as tax laws are subject to interpretation, legislative change, and unique to every specific taxpayer's particular set of facts and circumstances.
Annuity guarantees rely on the financial strength and claims-paying ability of the issuing insurer. Any comments regarding safe and secure investments, and guaranteed income streams refer only to fixed insurance products. They do not refer, in any way to securities or investment advisory products. Fixed insurance and annuity product guarantees are subject to the claims‐paying ability of the issuing company and are not offered by Alloy Wealth Holdings LLC - DBA Alloy Investment Management.
Copyright 2020 | All Rights Reserved